Birthday Parties
Step up the excitement at your birthday party with our Mobile Escape Room! It's the perfect addition to any celebration, offering an immersive experience filled with mystery and puzzles. What makes our escape room extra special is our ability to adjust the puzzle difficulty, making it a hit for all ages. Whether you're celebrating with kids, teenagers, or adults, our mad scientist-themed mobile escape room ensures everyone can enjoy the adventure.
Immerse your guests in a world of adventure, foster teamwork, and create lasting memories with the mad scientist theme. With professional game masters to guide the way, our Mobile Escape Room is a convenient, stress-free, and customizable addition to your party. Elevate your celebration with a unique experience that your guests will be talking about long after the party ends.
School Events
Looking to add a touch of excitement and education to your school event? Our Mobile Escape Room offers an interactive and dynamic experience that brings students together to engage, learn, and have a blast.
Inside our escape room, students will immerse themselves in a captivating, mad scientist-themed challenge. As they work together to decipher clues, solve puzzles, and unlock mysteries, they'll enhance their problem-solving abilities, teamwork skills, and creative thinking. Our escape room is perfect for a variety of school events, whether it's a fun fair, a fundraiser, or a team-building exercise. With custom-tailored learning experiences and expert facilitators, our Mobile Escape Room ensures your event is a memorable and enriching experience for students. Contact us today to bring the excitement of the escape room to your school event and create unforgettable memories for your students!
Corporate Events
Reward your hardworking employees and break the monotony of the corporate routine with our Mobile Escape Room! We offer an exhilarating escape room experience designed to inject fun and excitement into your corporate event.
Immerse your team in the captivating world of a mad scientist's laboratory as they work together to crack codes, solve puzzles, and unlock mysteries. Our mobile escape room provides an ideal opportunity for your employees to take a break, unwind, and enjoy a unique and entertaining challenge.
Conveniently set up at your location, our escape room adds a fresh and engaging element to your corporate event. It's a fantastic way to show appreciation to your team, strengthen bonds, and create memorable moments that leave everyone with a smile. Get ready for a corporate adventure like no other - contact us to book your escape room experience today!
Team Building
Discover the power of teamwork and creative problem-solving with our Escape Room experience, designed to bring groups together by challenging them to work cohesively towards a common goal. Whether it's a corporate team, a sports group, or any other gathering, our escape room provides an engaging platform for these essential skills to thrive.
As your team steps into the immersive world of our mad scientist-themed escape room, they'll embark on a quest that demands cooperation, effective communication, and collaborative troubleshooting. To succeed, they must think outside the box, apply critical thinking, and adapt to unexpected challenges. It's a dynamic, hands-on exercise that promotes unity and resourcefulness within your group, resulting in a shared sense of achievement and closer bonds among participants. Book our Escape Room today and witness the transformation of your team as they come together to conquer challenges, solve puzzles, and emerge stronger than ever.
Church Events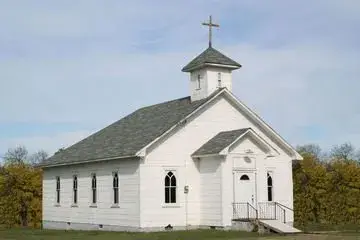 Looking to add an exciting and interactive element to your next church event that brings people together? Our Mobile Escape Room is the ideal choice for creating a memorable and engaging experience that promotes fellowship, teamwork, and creative thinking.
Step into the captivating world of our Mobile Escape Room, where your church group can work together to solve puzzles, uncover secrets, and achieve a shared goal. Our escape room encourages cooperation, effective communication, and critical thinking as participants face challenges that require them to think outside the box. It's an opportunity for your group to bond, deepen connections, and enjoy a fun, shared adventure. Whether it's a youth group, a congregation, or any church gathering, our Mobile Escape Room is an innovative way to enhance your event and create lasting memories that unite your community. Book your adventure with us and embark on a journey of togetherness, problem-solving, and joy.
Fairs & Festivals
Looking to create a memorable and interactive experience at your fair or festival? Look no further! Our Mobile Escape Room is the perfect addition that will captivate attendees of all ages. As the centerpiece of your event, it offers a unique and thrilling activity that promotes engagement, problem-solving, and collaboration.
Immerse your festival-goers in the intriguing world of our mad scientist-themed escape room, where they'll tackle a series of puzzles, unlock mysteries, and work together towards a common goal. With customizable difficulty levels and a convenient setup, it seamlessly integrates into your event's layout. The result? An unforgettable experience that leaves a lasting impression and keeps attendees coming back for more. Transform your fair or festival into an extraordinary adventure with our Mobile Escape Room, and let the excitement and challenges begin! Contact us to make your event a standout success.