2 Games in one immersive mobile escape room!
For your convenience, when booking a birthday party or event with us, you have the option to select from two exciting games within our mobile escape room. Whether you prefer to play just one game or both, the choice is yours, tailored to your group's preferences and the time available. Each game is designed to accommodate up to 8 players, ensuring everyone can join in on the adventure during the action-packed 20-minute experience. Enjoy the flexibility to create your ideal escape room adventure with Escape Me Mobile!
Monstorium Madness
Gather your team of scientists, each one sufficiently qualified (well, at least sort of), and embark on an urgent mission to Doctor Escopay's laboratory. The doctor, brimming with unwavering confidence in his genius, has taken a drastic step – he consumed a mysterious concoction, believing it to be the ultimate cure-all elixir. Unfortunately, it seems he made a grave mistake! With each passing moment, he's undergoing a horrifying transformation into a monstrous creature.
Now, it's up to you and your team to unravel the enigmas concealed within Doctor Escopay's lab. Your mission: discover the true cure-all formula hidden amidst the chaos before it's too late. The clock is ticking, and the fate of the doctor and perhaps even the world lies in your hands. Will you emerge victorious in this high-stakes battle against time and science gone awry?
The Meltdown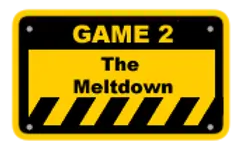 In the absence of Doctor Escopay, your team of scientists, while admittedly not the most highly qualified, has been entrusted with the task of overseeing the safety of his laboratory. Unfortunately, the instructions left for you were somewhat lacking in crucial details. As a result, the Containment Reactor, which hasn't received the proper maintenance, has detected a critical system failure, and it's now poised to self-destruct, potentially resulting in a devastating explosion that could have dire consequences.
To avert this impending catastrophe, you must embark on a mission to procure the essential components required for the Containment Reactor's emergency override panel. Time is of the essence. You must work together to neutralize the reactor before it reaches the point of no return. Will your barely qualified team rise to the occasion and save the day, or will the consequences of this oversight be your ultimate challenge? The clock is ticking, and the fate of the facility rests in your hands.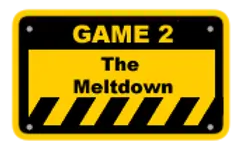 Hourly Pricing
Our pricing structure is designed to be as convenient as possible for various occasions. Hourly pricing is typically applicable for birthday parties, corporate events, and private events where the host covers a single price, allowing all guests to enjoy the games without individual payments. On average, we can accommodate up to three games in a single hour*, each game catering to a maximum of eight players. It's important to note that these games must be played consecutively to ensure a seamless and exciting experience for all participants. Get ready for non-stop adventure and fun as you make the most of your time with us!
First Hour: $295
Each Additional Hour: $150
* The number of games per hour is an estimate and may be effected by serveral factors. Some of those factors include the amount of time it takes to get groups together and ready for the next game. To maximize your game play time we recommend you have your groups determined and organized before the game play begins. This way as one group is exiting their game the next group is ready and waiting to enter for the next game. Delays in organizing groups between games may result in loss of game time or incurr an extra charge.
** If your event is located more than 20 miles outside of our brick and mortar location (1035 Blanding Blvd. Orange Park, FL 32065), there will be a gas charge of $1.50 cents per mile.